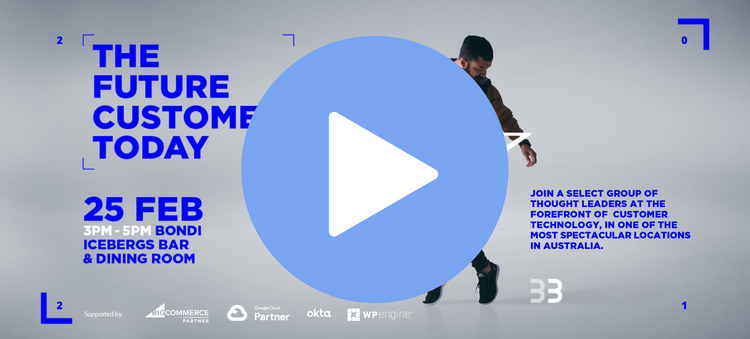 Supported by BigCommerce, Google Cloud, OKTA and WP Engine
The Future Customer Today is a 33BONDI innovation event that supports business leaders and their vision by delivering knowledge and insights from respected technology and innovation experts through peer-to-peer discussion.
Panellists include:
Martin Olds, CIO of Blooms The Chemist
Jim Watts, Head of Technology at 33BONDI
Ross Dawson, Futurist and author of The Future Of Retail
The first event is at the iconic Bondi Icebergs. With limited seating available on-site due to Covid-19, attendance can be remote or through post-event viewing.
Date and time: 3 pm - 5pm, 25 February 2021.
We invite you to register now via this link.